Food
Top Pizza Chains in America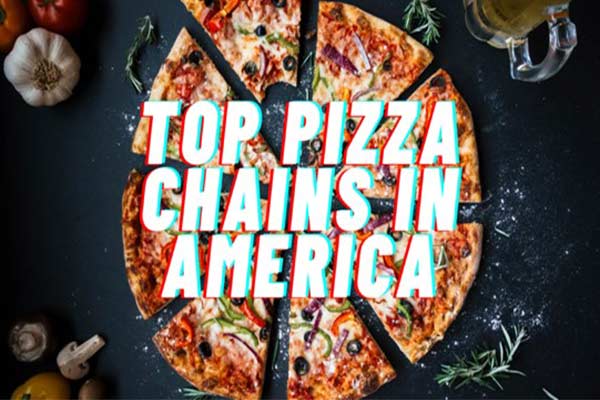 Craving for pizza? But got bored of the same frozen pizza that you have to heat in the oven and eat or get bored of some local pizza joint which serves the Italian pizza. If you have the same problem then here I have the solution for you.
In this blog, I am going to share with you some of the most favorite and top-ranked pizza places in America. These places serve you with the most amazing pizzas and will forget your go-to pizza chain from where you have drunk ordered pizzas as that is the only best option nearby.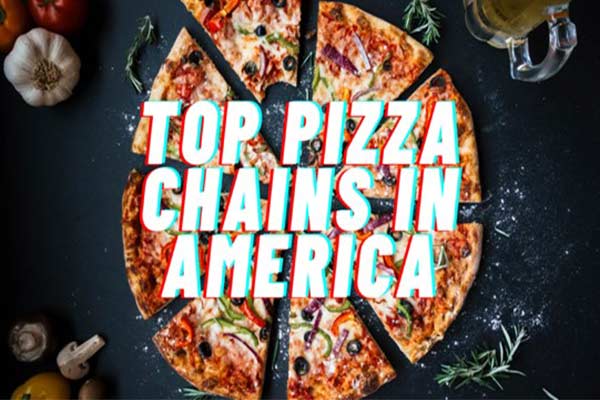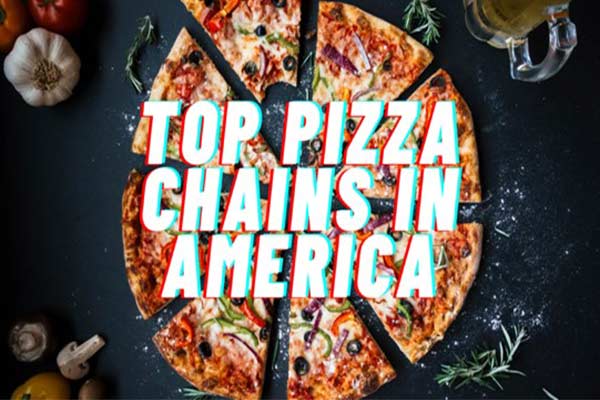 Now you need not worry about the monotonous order of your pizza. The reason being, by the end of this blog, you will have a good knowledge of places where you can dine in or you can order your pizza. I will also tell you about the specialty of the pizza place to make it easy for you to choose the best pizza they serve.
The following places will be visited by you numerous times.
Dominos
Dominos serves a variety of pizzas in America with five crusts and nine sauces. You can choose your toppings of pizza from eight varieties of meats, ten vegetables and with seven types of cheese from their menu. And how do you forget about the dessert which is a Choco lava crunch cake, which cannot be matched by any other restaurant. You can also choose your sides with the pizza. The sides they offer are pasta, chicken wings, meatballs, hot sandwiches and specialty chicken. Corresponding with the American culture of eating pies, they also serve you pies like Philly cheesesteak, Extravaganza and Wisconsin 6 cheese. Dominos was founded by two brothers Tom and James Monaghan in 1960 in Ypsilanti, Michigan
Pizza Hut
Pizza Hut serves you with four varieties of pizza crust, namely original pan, hand-tossed, thin-crust and stuffed crust with four types of sauce. They are the ones which serve you with the flavoured crust with two options two choose from. Garlic butter and toasted parmesan are the flavours of crust they offer. You can top the pizza with eight meat varieties and nine vegetables. On their creativity part, they offer you stuffed garlic knots around the crust and giant cheese stuffed Cheez-Its. Pizza Hut was founded by a brother duo, Dan and Frank Carney in 1958, Wichita, Kansas.
Little Caesars
 It is the third-largest pizza chain in the world. It serves 25 countries with their specialty of deep dish pizza. They also offer Italian cheese bread, wings and crazy bread. Well, the bread they serve seems interesting. They have been creative by making lasagna pizza and Fritos pizza. Little Caesars was founded by a couple of Mike and Marian Ilitch in 1959, Detroit.
Papa John's
This nation-wide recognizable chain offers you with Extra Cheesy Alfredo Pizza with a parmesan crust and Hot honey chicken and waffle pizza. Their dipping sauces and cheese sticks are to crave for. Papa John's was founded by John Schnatter in 1984.
Mellow Mushroom
 They serve you with a very unique style of pizzas. Their menu consists of Great White Pizza made on garlic crust with onions, sun-dried tomatoes, provolone, feta, ricotta, basil, mozzarella and another one from their menu is Funky Q. Chicken Pizza made with barbecue chicken, mozzarella, cheddar, caramelized onions, bacon and barbecue sauce. The House Special Pizza is consisting of red sauce on its base and topped with mozzarella, pepperoni, sausage, ground beef, ham, bacon, mushrooms, olives, tomatoes, green peppers and onions. Mellow Mushroom was founded in 1974, Atlanta.
Marco's Pizza
They specialize in making everything from scratch. Pat Giammarco invented the sauce, which is used in every pizza. The base dough is made with premium flour and they use a combination of three kinds of cheese in making their pies. You can even customize your pizzas and pies in his place. The cheezy bread as a side and Cinna Squares as the dessert will make a great meal altogether. Marco's Pizza was founded in 1978, Toledo, Ohio.
Motorino Pizzeria
This pizzeria has three branches in the city. They can be found in the East Village, Williamsburg and Upperside west. It serves the best brick-oven pizza. Their Brussel Sprout Pizza is loved the most. The char in their pizza gives an altogether different taste. They serve you with the Neapolitan- style pizza, which is what they are famous for.
Giordano's Pizza
Everyone in America knows this place as they serve the best deep-dish pies with cheese and filled with pesto chicken, meatballs, sausage and garlic broccoli. This pie is a must-try on their menu. Other bests from their menu are pasta, sandwiches and thin-crust pies. Giordano's pizza was founded in 1974 in Chicago by Joseph Boglio. He got inspired by the idea of deep-dish pies from the double-crusted Italian Easter pie served in Italy from the past 200 years.
I hope you try out these places and love them as much as the people in America do. Do share your visit experiences if you visit any of these pizza places in the comment section below. I will glad to know what pizza you liked and how you felt. Now hurry and plan a visit to grab a slice.